About us
ComFin Software has been providing commodity trading and risk management (CTRM) solutions to customers in the commodity markets since 1997.
The company was originally founded as part of the PVM Group but became fully independent in 2005. Initially focusing on oil & gas, ComFin Software now also offers its services for the coal, mining & metallurgy, and soft commodities industries.
With more than two successful decades of progress and industry knowledge under its belt, ComFin Software is recognised and trusted as a leading provider of cost-competitive, full-featured CTRM solutions worldwide.
ComFin's Management Team
For more than two decades, ComFin's highly qualified and experienced leaders have been inspiring customers as well as internal teams to take on business challenges and demonstrate success.
Our Partners
We work with specialised consulting and technology partners globally who can help you manage and supplement your CTRM initiatives with their experience. ComFin Software's highly qualified consultants can complete your projects all around the world in the areas of digitalisation, hedging strategies, operations, and many more.
PVM Data Services is a premium institution engaged in providing checked, unbiased and timely data for global energy industry. PVM Data Services explores and analyzes changes in energy market to provide you quick and easy access to oil broker data on your desktop.
For detailed information go to www.pvmdataservices.com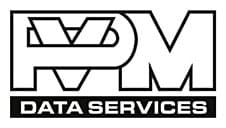 Established in 2002, PT Kejora Gasbumi Mandiri is Indonesia's leading distributor of proven and exceptional independent software to the oil, gas, energy and mining industries, and consulting work based on those software products. Their customers include all the significant oil and gas producing companies in Indonesia.
For detailed information go to www.kejoragasbumi.com

J. Ganes Consulting provides research, consultancy and risk management solutions to soft commodity investment clients worldwide, as well as expert analysis to actors throughout the food and agricultural supply chain. Founded in 2001, J. Ganes Consulting is a New York-based company with an office in Panama.
Judy Ganes is a world-renowned commodities and futures analyst with deep experience providing services tailored to delivering reliable and timely information to help companies and investors manage price risk, and to grow and manage their business while making smarter trading and investing decisions.
In addition to her Exclusive Market Reports and advisory services to numerous corporations, organizations and investment groups, Judy Ganes contributes articles to industry news agencies such as Reuters and Bloomberg,  as well as commissioned studies. She also appears regularly at industry conferences and as an expert source in global media reports on the soft commodities industry.
For detailed information go to www.jganesconsulting.com

Weissman Consulting & Training provides comprehensive trading and risk management solutions that are tailored to your organization's needs. They work closely with you to ensure that you're given the right solutions for effectively training your staff and managing risk.
The team is led by Mr. Richard Weissman, one of the foremost authorities in various fields like technical analysis, risk management, and derivatives. For more than 30 years, he has been providing training and consultation services for hedge funds, investment banks, and different commodity traders (including most energy and agricultural businesses).
For detailed information go to www.weissmanconsulting.com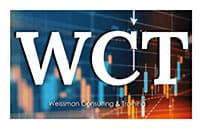 As a long-time networker and artist, Ms Traude Fritz is one of the most active personalities in the Austrian business and creative scene. Due to extensive and varied training and further education in the areas of organisation, media training, public relations, and trade, she offers a comprehensive range of services for organisation, public relations, implementation, application, and post-processing in various artistic areas. In addition, she sees herself as a hub in various commercial interests in the artistic field and act as a commercial agent as well as in the mediation of artists of various genres.
For detailed information go to www.traudefritz.com